International conference Age-friendly environment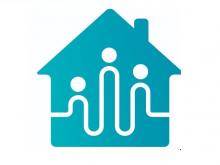 We invite you to an international conference Age-friendly environment within the framework of project Erasmus+ "Desire – design for all: Methods to create age-friendly housing". The conference will take place on November 3 at 9:00 at the Faculty of architecture and design STU in Bratislava in room No. 117.
Learn about the latest knowledge on creating age-friendly environments, universal design and human-centred design, and how to consider ageing in society, communities, architecture and design.
LECTURERS
• representatives of DESIRE project partners:
Faculty of Architecture and Design STU (SK) • Institute of Ethnology and Social Anthropology SAS (SK) •
SHINE2 Europe (PT) • Innorenew (SI) • CETEM (ES)
GUESTS
• Dušan Hamar • Department of Sports Kinanthropology, Centre of Active Ageing, FTVŠ Bratislava
• Zora Pauliniová • Office of the Chief architect of the City of Bratislava
• Anna Žabicka • Department of Social and Cultural Anthropology, University of Vienna
• and many more
REGISTRATION
until October 27th 2022 • online form
CONTACT
veronika.kotradyova@stuba.sk
More informations can be found in the invitation.