Traditional clothing of Turiec region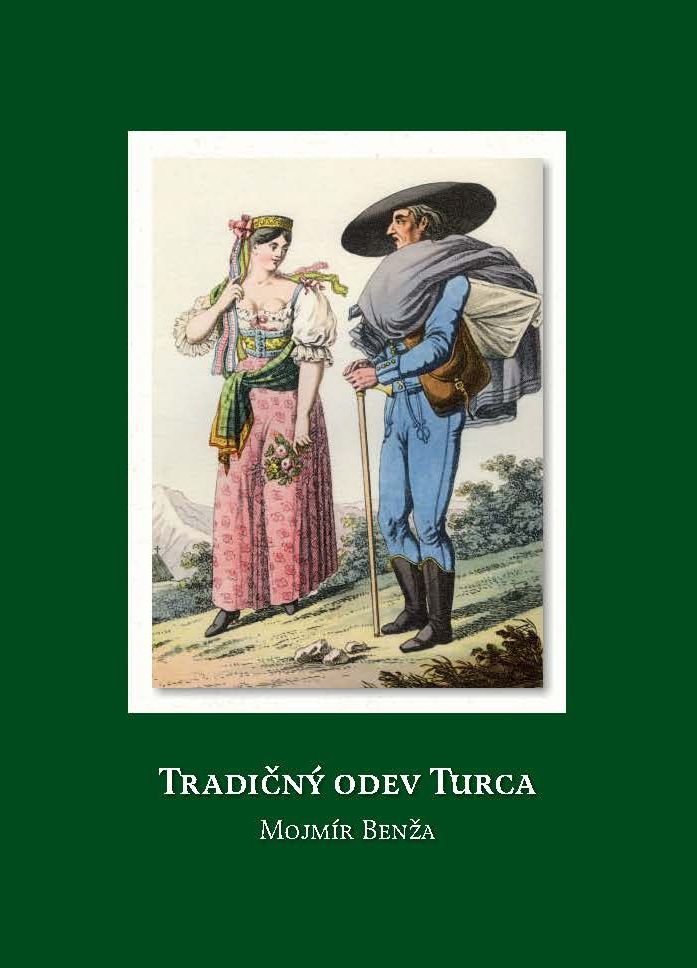 The book by PhDr. Mojmír Benža, PhD. Traditional clothing of Turiec region is the first ethnological monograph concerning the clothing of the inhabitants of the region in which both Slovaks and Germans lived. The majority of the population was engaged in agriculture, some of them from the middle of the 18th century also  oil industry (production and  trade of homemade medicinal oils, associated with folk healing) and from the end of the 18th century also saffron growing and doorstep selling of saffron.
These facts also had a visible effect on the appearance of traditional clothing. The publication traces the development of professional interest in the region's traditional clothing and, based on data from archival and historical sources, provides a picture of the development of this component of material culture from the first half of the 18th to the end of the 19th century. Subsequently, it provides a description of the holiday appearance of traditional clothing in Turiec from the late 19th century to the 40s of the 20th century. Here, the author relied on the study of the collection of traditional clothing and the photographic archive of the SNM-EM (Slovak National Museum-ethnographic museum) in Martin, used data from linguistic and ethnographic questionnaires as well as from scholarly and scientific texts. He pays special attention to the clothing of children, men and women, as well as the wedding clothing and clothing of the Carpathian Germans living in Turiec until their eviction after World War II. In most villages of Turiec, wearing traditional clothing ceased before the First World War. The monograph, which also contains rich pictorial material about the forms of traditional clothing in Turiec region in all the periods described, is a remarkable and scientifically valuable contribution to the knowledge of the cultural heritage of Slovakia. The work is the result of cooperation between the Slovak National Museum-ethnographic museum in Martin and the Institute of Ethnology and Social Anthropology of the Slovak Academy of Sciences. It is also one of the outputs of the project: From technology to decor: the ethnological perspective of production and the importance of objects VEGA no. 2/0155/17.
Turiec, folklore, traditional clothing